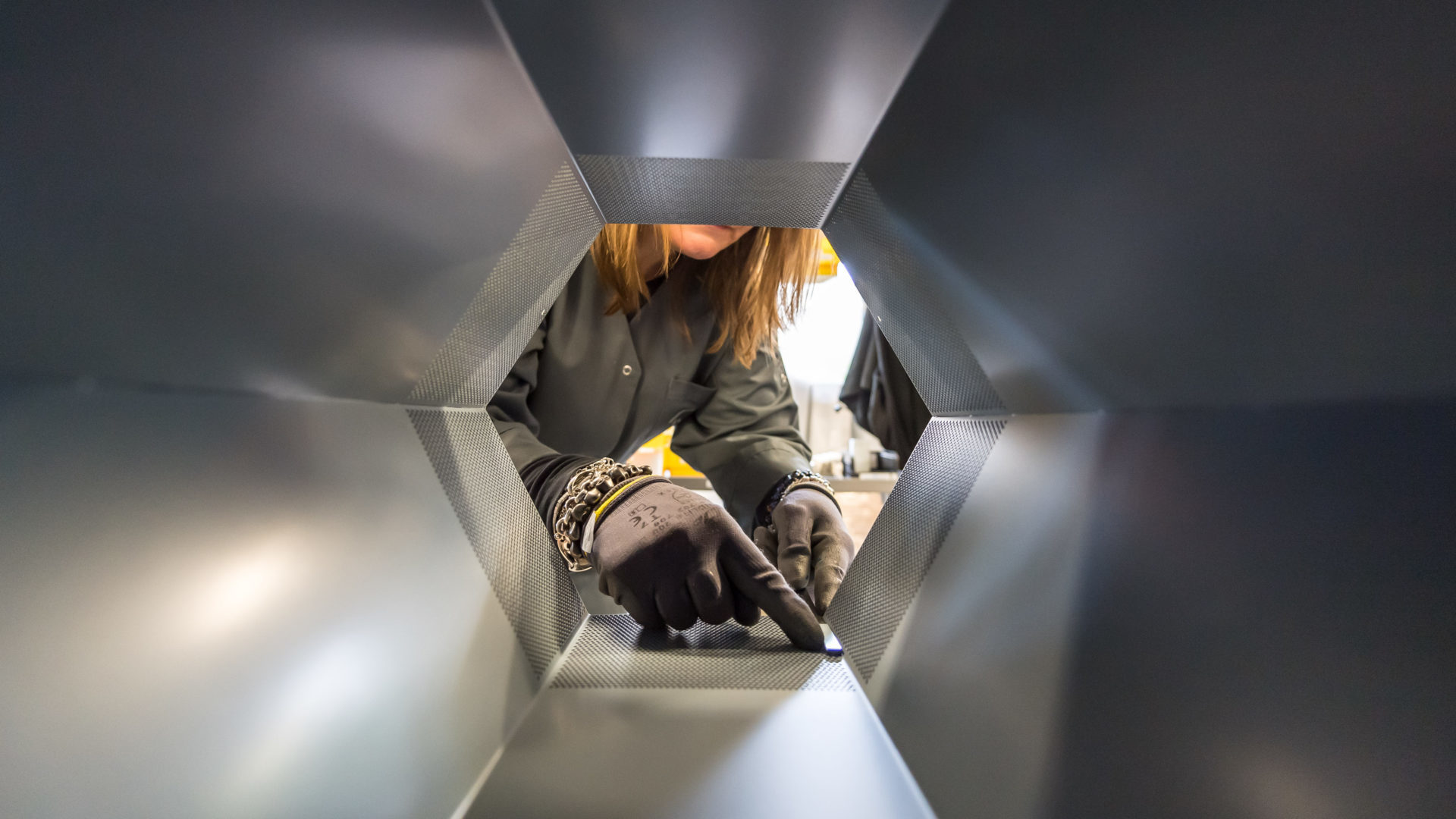 All the quality of
Made in France products
JVD, a major actor in the world of hygiene
Founded in Nantes, France, in 1984, JVD is now the leading company on the French hygiene market.
More than 35 years of experience dedicated to protecting everyone's health and wellness. We do this by creating equipment but also collective and hospitality hygiene solutions,
namely including our "smart cleaning" solution. So, it was only natural for the company to take an interest in the quality of our air, particularly our indoor air. This project was forged in 2017, at the impetus of Thierry Launois, JVD's CEO, and carried out by all the teams in Nantes, who are true hygiene specialists.

Air Origins, a unique solution
The Air Origins solution is the fruit of lengthy research and collaboration between engineers and designers, an encounter between creativity and innovation which resulted in this disruptive product. It is disruptive thanks to JVD's patented Smart Mineralisation technology, combining three complementary purification systems to eliminate 100% of nuisances in the air.
But it also has a disruptive mission: to purify air and protect life. Whether rolled out in public places or private spaces, this solution could very significantly change our daily lives, especially in the current health context, by reducing the risk of airborne transmission (of contaminants, allergens, pollutants and viruses).

Proximity, a quality guarantee
Although we are present in more than 100 countries around the world, JVD is still a local business. We want to ensure we control the entire manufacturing process, from design to delivery, as well as reducing our environmental impact. This is made possible by the dedication of a whole ecosystem of regional suppliers and employees, all of them committed to quality. This quality has been recognized, for example, by certification under current standards, particularly the European NF B44-200, which confirms the efficiency of our products (contamination management and harmlessness).